Biographies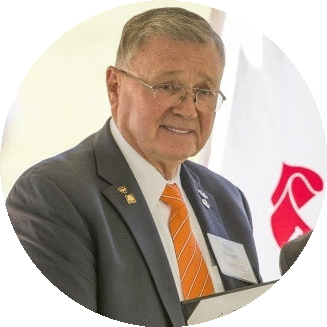 LTG (Ret.) Paul E. Blackwell
Lieutenant General Blackwell (Ret.) is the Chairman and CEO of Victory Six Advisors. Known as the "Digital General", during LTG Blackwell's career in the military and in the private sector, he has evaluated, operationalized and fielded numerous next generation technologies in support of commercial, warfighter and national defense requirements.
​
Blackwell previously served for twelve years as a Vice President with Raytheon Network Centric Systems, where he ran the Rapid Initiative Group and was the company's primary interface to CECOM and SOCOM. Blackwell has spent the past ten years serving as a senior advisor to technology companies, market strategy and consulting firms.
Clausnitzer has supported companies in the federal space for the past thirteen years. Mr. Clausnitzer's experience includes assisting a number of large businesses, including Penske and The Boston Consulting Group in their federal go-to-market strategy, however, his passion lies in delivering novel and innovative technologies for the defense market.
Rahmani has over a decade of experience developing and implementing growth strategies for technology companies. He has worked with Fortune 500 and mid-cap public companies and with early, mid and seed stage private companies on accelerating their commercial and defense sales and marketing strategies. He specializes in breaking next generation technologies into new markets.
Laing has worked for several Washington, DC based firms supporting technology companies in strategy development. He has worked in investment due diligence, government affairs and sales consulting positions. Andrew is a proud graduate of the University of Michigan and serves on the board of directors for Wolverine Mutual Insurance Company.
Dr. Fleischmann has over twenty years of experience as a global expert in risk across a broad range of areas including: global energy markets, national and international intelligence and security strategy and diplomacy, and strategic technologies. Dr. Fleischmann has been a principal in several global ventures in the technology and financial sectors, led a business intelligence team at a global Fortune 500 energy company, and advised investors and companies on issues related to direct investment, sovereign risk, infrastructure development and investment, and risk mitigation.